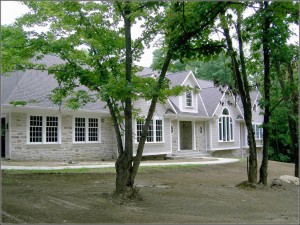 Many of us would like to own our dream home. However, we are discouraged by the notion that custom built homes are more expensive than buying already built homes or building from blue prints. However this isn't always the case.
Any Cincinnati home builder will tell you that there are many benefits to building a custom designed home as opposed to ordinary homes. The biggest benefit being that you get exactly what you want. 
There are many people who wrongly argue that the cost of blue prints and building a custom house is much more than buying an already built home. But think about it for a minute. You decide what goes into the custom house. That means you have complete control over the design before the final draft is made and approved. You can therefore control just how much it will cost to build your home.
Many families that move into new homes Cincinnati that are not custom built end up renovating the homes to suit their needs and preferences. If the cost of these renovations is factored into the cost of the purchase of the homes, these homes would often end up costing much more than it would cost to build a custom house.
In addition to this, if you engage a good custom home builder right from the planning stages, they can guide you on various cost saving factors to consider in the planning and design of your custom home. You may for example consider energy saving features that will help you save a bundle in utility costs and possible tax credits in the long run.
Building custom homes not only gives you control over the design of the home but also over the budget. Contrary to what many people believe, custom homes are  probably the best choice for families looking for their dream home.
Talk to J. Schmidt Homes today and get your home exactly the way you want it!